J.P. BACHAND CONTRACTING

Newington, CT

RESTORATION-

WATERPROOFING 

COMPANY


       Groundwater Dynamics: This page is a work in progress. Feel free to contribute,                comment, or ask questions about this topic using the contact us form 

This page is dedicated to groundwater dynamics, much of it is based on my recent involvement with Newington's Cedar Mountain. My groundwater work is primarily in existing structures or on improved sites, installing and maintaining groundwater control systems in basements and exterior storm-water control systems for a wide variety of customers.

I have recently had the opportunity to apply my 30 years of experience to a pre-development site. A very interesting challenge that has turned into a learning experience for me, while I have tried to assist the Newington Conservation Commission in better understanding certain groundwater dynamics that had previously not been considered by the Applicants of a housing development under consideration for that mountain top site.    

Interested in commenting or learning more?

 Click the link below to learn more about my experience, as I  have concluded many sessions of verbal and written testimony 

 Click this link to learn how complex the the legal  interpretations of wetland statutes can be

The productive vernal pool type wetland at the heart of the Cedar Mountain Developement debate

Vernal pool visible as dark area in upper center of image, Arial image from aprx. 1 mile up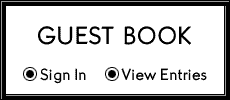 Leave a public comment in the guest book below.

It's an anonymous blog, no name or email needed.